When:
April 9, 2021 @ 7:30 pm – 8:30 pm
2021-04-09T19:30:00-07:00
2021-04-09T20:30:00-07:00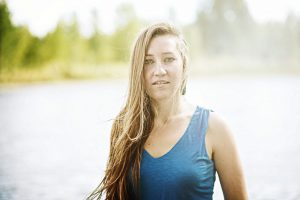 Michelle was that free-spirited kid who always had a song in her head, completely caught up in her own little world, and knew by the time she was four that she would be a songwriter. As a teenager, Michelle was shy and songwriting was an outlet for her—a way of expressing thoughts and emotions she wasn't sure how to articulate. In the early years, her dear friend, Jill Paquette DeZwaan, was a mentor and inspiration for her music. Michelle was enthralled by the honesty of Jill's songs, which helped steer the direction of her own songwriting style.